Search among all miso soups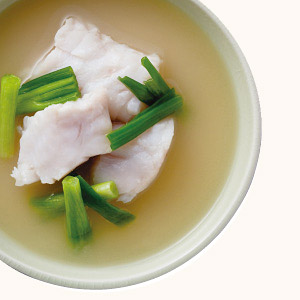 Scallion and Spring Sea Bream Miso Soup
Sea bream (tai) goes very well with scallion (wakegi) in the miso soup.
Ingredients (4 servings)
| | |
| --- | --- |
| Spring tai (fillet) | 160 g |
| Wakegi | 4 stalks |
| Dashi stock | 800 cc |
| Miso | 3-1/2 tablespoons |
Type of Miso
Awase (Mixed) miso
Our product used in this recipe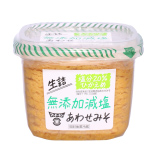 Nama-zume Mutenka Gen-en Awase
(Fresh-packed, Additive-free, Low-salt Mixed Miso)
Directions
Cut the spring tai into proper sizes and the wakegi to 3-cm length.

Bring the dashi stock to a boil and add the tai. After the tai is cooked, add the wakegi and boil for a short time.

Lower the heat and dissolve the miso. Serve the miso soup in bowls.
★ A Note
By using the head and bony parts of tai in preparing dashi stock, you can make an excellent miso soup.