Search among all miso soups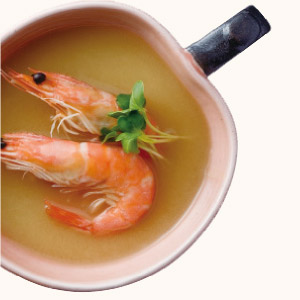 Whole Shrimp and White Radish Sprout Miso Soup
Whole shrimps give a special dashi different from fish dashi to the miso soup, making it special.
Ingredients (4 servings)
| | |
| --- | --- |
| Whole shrimps | 8 |
| Kaiwaredaikon (White radish sprouts) | Several sprouts |
| Dashi stock | 800 cc |
| Miso | 3-1/2 tablespoons |
Type of Miso
Mugi (Barley) miso
Our product used in this recipe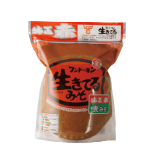 Ikiteru Junsei Aka
(Living Pure Red Miso)
Directions
Devein the shrimps.

Bring the dashi stock to a boil and add the shrimps to cook.

Lower the heat and dissolve the miso. Serve the miso soup in bowls with the kaiware-daikon on top.
★ A Note
Shrimp shells give an extra dashi to the miso soup and improves its taste.