Search among all miso soups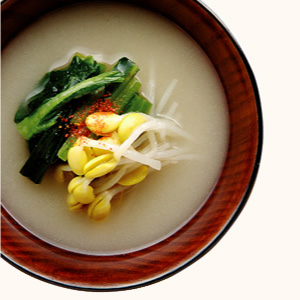 Lettuce and Bacon Miso Soup
Enjoy the light taste of crispy lettuce in this miso soup with red bell pepper for decoration.
Ingredients (4 servings)
| | |
| --- | --- |
| Lettuce leaves | 4 |
| Bacon | 3 pieces |
| Red bell pepper | 1/4 |
| Dashi stock | 800 cc |
| Miso | 3-1/2 tablespoons |
Type of Miso
Awase (Mixed) miso
Our product used in this recipe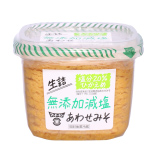 Nama-zume Mutenka Gen-en Awase
(Fresh-packed, Additive-free, Low-salt Mixed Miso)
Directions
Shred the lettuce leaves and cut the bacon to 1-cm width. Remove the seeds from the red bell pepper and slice it into proper sizes.

Bring the dashi stock to a boil and add the bacon. After the bacon is cooked, dissolve the miso and add the lettuce.

Serve the miso soup in bowls with the red bell pepper on top.
★ A Note
To enjoy the crispness of lettuce, add it just before serving.