Search among all miso soups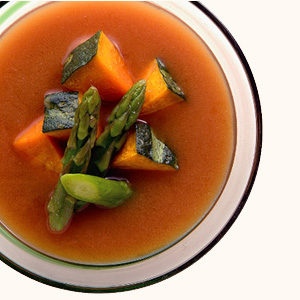 Bamboo Shoot and Boiled Fish Cake Miso Soup
You can enjoy fluffy boiled fish cake (hanpen) and crispy bamboo shoot in this miso soup. Put white radish sprouts (kaiwaredaikon) on top to taste.
Ingredients (4 servings)
Bamboo shoot
1/2
Hanpen (boiled flat fish cake)
1 piece
Kaiwaredaikon
(White radish sprouts)
1/2 pack
Dashi stock
800 cc
Miso
4 tablespoons
Type of Miso
Awase (Mixed) miso
Our product used in this recipe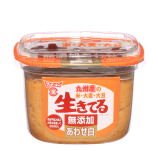 Ikiteru Kyushu-san Mutenka Awase Shiro
(Living, Kyushu-grown, Additive-free White Mixed Miso)
Directions
Slice the bamboo shoot and cut the hanpen into 1-cm pieces. Cut the roots off the kaiwaredaikon and cut it into proper sizes.

Bring the dashi stock to a boil and add the bamboo shoot and hanpen. After the ingredients are cooked, dissolve the miso and boil for a moment.

Serve the miso soup in bowls with the kaiwaredaikon on top.
★ A Note
Boil the bamboo shoot with rice bran to remove harshness thoroughly.